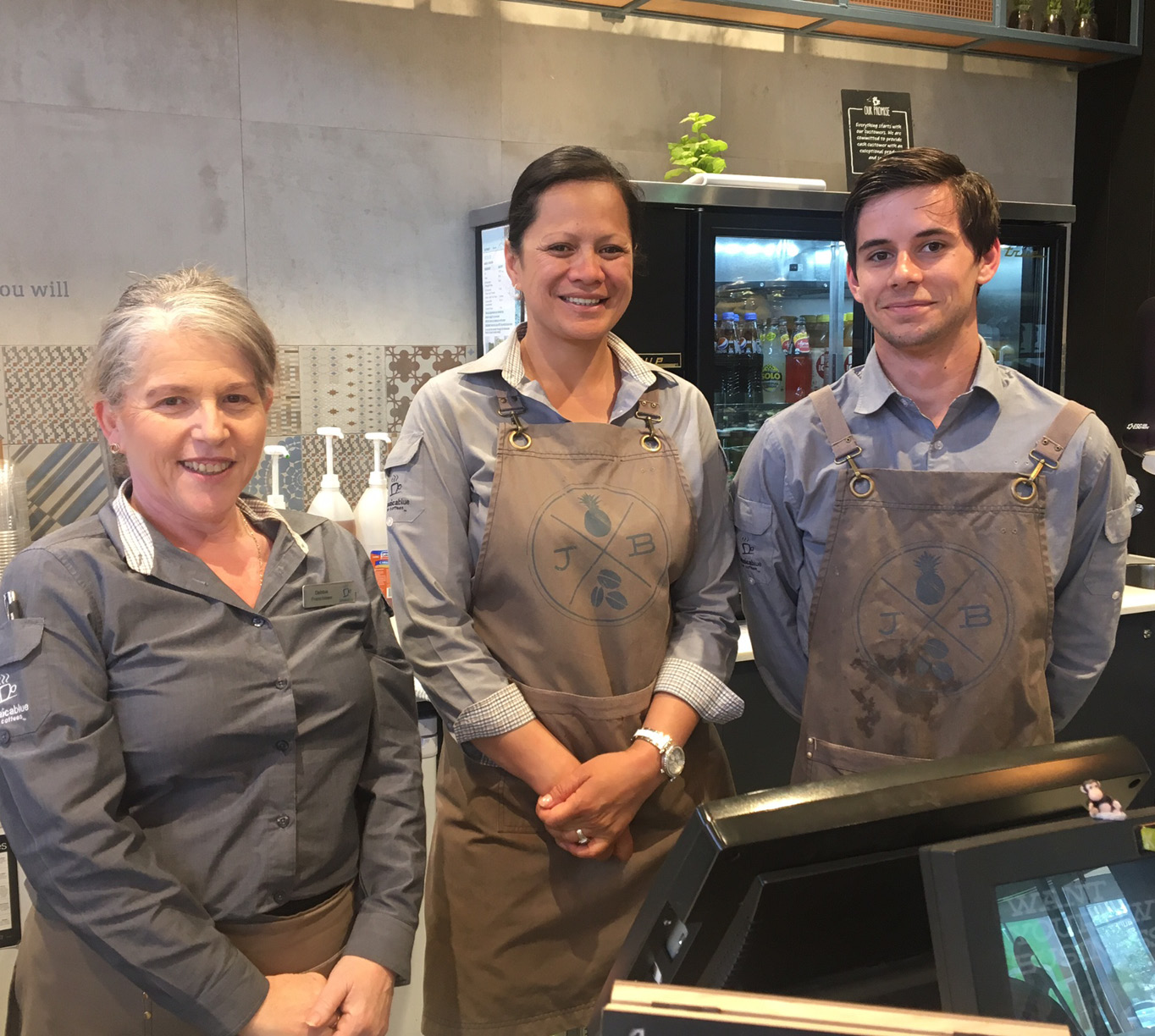 Debbie
Tell us a bit about your shop or service: We are a café, that is a part of a franchise.

What's in season or really popular right now with shoppers?
Our summer range – fruit smoothies, iced coffee drinks…and of course our coffee.

What's your favourite thing instore at the moment?
Our new summer menu! We love when customers get excited about trying the new menus.

How long have you been working here? 10 ½ years

Are you a big or small crew - how many of you working there?
We have 20 staff members

What's the best part of your job?
Meeting and interacting with my customers

What are your interests in life? Any hobbies, interests or mad obsessions?
I love going to shows and concerts, meeting people, reading, spending time with family and friends.

So, do you think your shop or service helps make customers' lives easier? If so, tell us how:
I hope so! When customers are stressed they always needs a coffee and we're always here to listen.

Do you have local customers you know by name, or like to have a chat with?
Yes, quite a few regulars and many of them we now call our friends.

What is the funniest or most unusual request you've ever had from a customer?
'Do you sell coffee?'

What do you think makes Secret Harbour Square a great community and/or good place to shop?
Friendly staff in all of the retail outlets, people care about the community and are proud of their shopping centre.

Name two things you like most about working at the centre?
Our customers and the other retailers.

Do you have a fave time of year in the centre and if so why?
My favourite time is Melbourne Cup – we ran a Melbourne Cup luncheon that not only promoted our business, but I also got other retailers involved with them donating gifts for return sales (to them). It was great to get everyone involved.