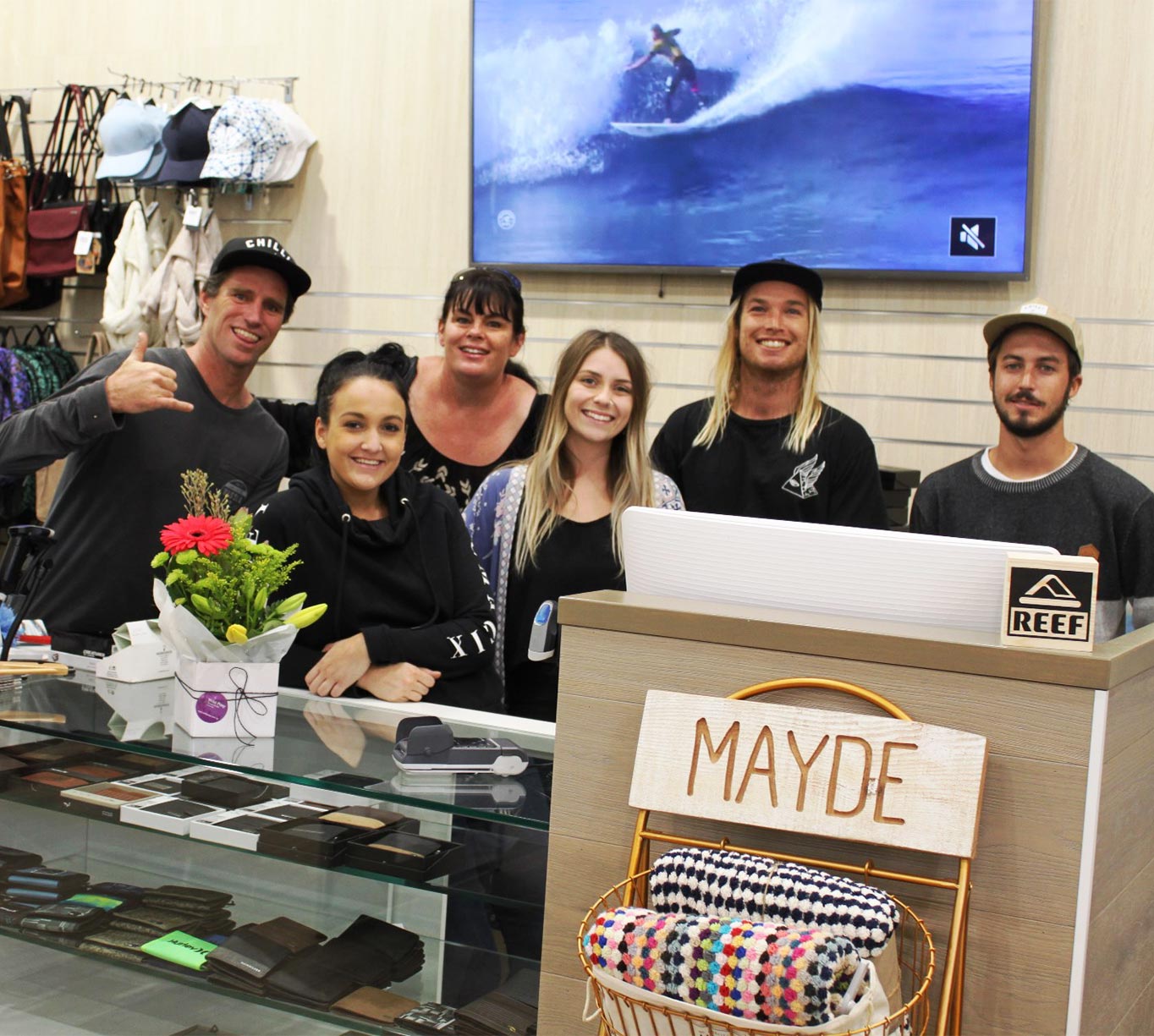 Nat
Tell us a bit about your shop or service: We sell surfboards and clothing, stocking a full range of surf wear and street wear.

What's in season or really popular right now with shoppers? Summer stock, earthy colours and boho for women.

… and what's your favourite thing instore at the moment? Surfboards, surf hardware and men's apparel.

How long have you been working here? Since October 2017

Are you a big or small crew - how many of you working there? We're a small crew, there's 10 of us across 3 stores

What's the best part of your job? Working with good people in surf and clothing, with friendly customers.

What are your interests in life? Any hobbies, interests or mad obsessions? Surf and skate!

So, do you think your shop or service helps make customers' lives easier? If so, tell us how: Yes, we provide our customers, from any age or gender, a full range of surf and fashion items from one convenient location.

Do you have local customers you know by name, or like to have a chat with? Yes, we have a lot of regular customers who come in to see us.

What is the funniest or most unusual request you've ever had from a customer? 'We want to buy surf ears for flying'

What do you think makes Secret Harbour Square a great community and/or good place to shop? Great variety of clothing and food shops.

Name two things you like most about working at the centre?
Food!!...and Woolworths.

Do you have a fave time of year in the centre and if so why?
Christmas – it's the best time of year!