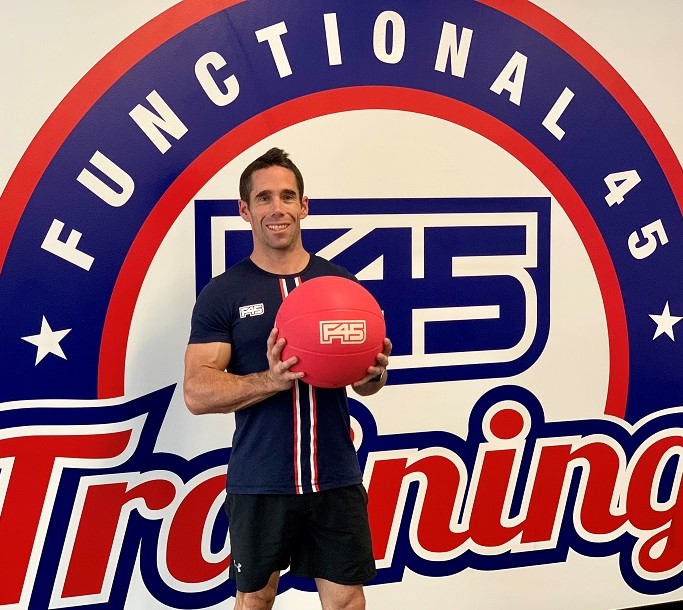 Andy
Tell us a bit about your shop or service. We offer a group training environment with a HIIT based workout that never repeats the same workout and promises exceptional fitness and health outcomes.

What's really popular right now? 8 week challenges- we see amazing body fat losses and incredible changes in lifestyle! The general community are really trying to improve their health for the long term which is so uplifting.

How long have you been working here? We are brand new to the centre, only a week young, however have been involved with F45 for nearing five years now.

Are you a big or small crew - how many of you in the team? 7 team members and always growing. 😊

What do you reckon is the best part of your job? Knowing members leave us after a session feeling proud, and never regretting a workout with us.

So, do you think your shop or service helps make customers' lives easier? If so, tell us how. Absolutely! One of the most common pieces of feedback is that members LOVE that they don't have to "think" thanks to us. Just book in, rock up and all the hard work and effort is done - once you're here we do the motivating and you always leave feeling better than when you walked in.

What do you think makes Secret Harbour a great community and good place to shop? We love the ease of access from home to the beach, the activities all being outdoors and even more so we love that newer businesses and locally owned businesses are opening up shop!

Do you have a favourite time of year in the centre and if so why? Christmas….definitely Christmas! Lots of people training for their summer and Christmas holidays and lots of people seem to be happier around this time of year. 😊 The centre also feels so welcoming with all the décor and Santa in town!