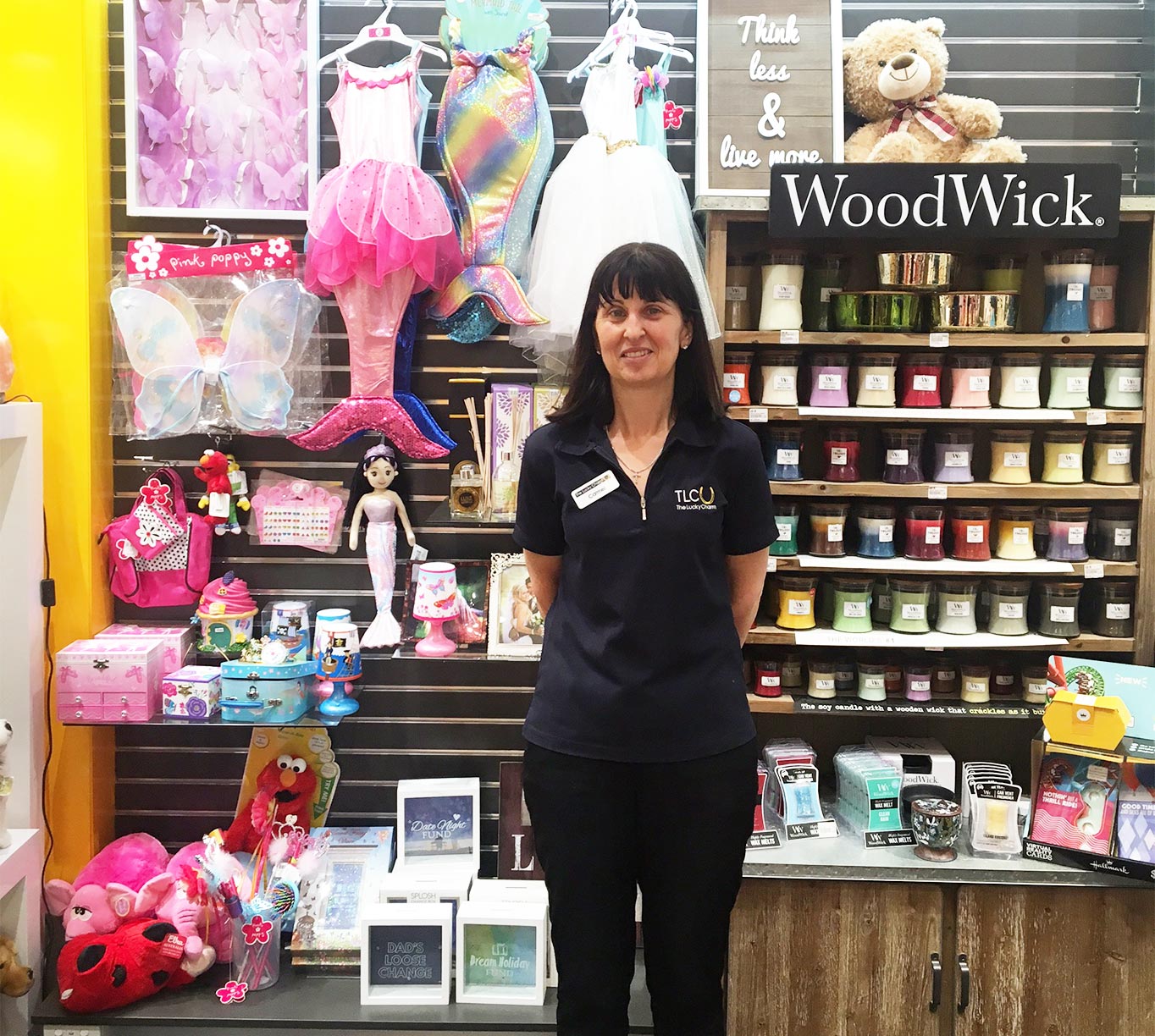 Carmel
Tell us a bit about your shop or service: We sell lotto, stationery, a large range of gifts, cards & wrap, phone credit, dry cleaning service and newspapers.

What's in season or really popular right now with shoppers? Our large range of cards…and Valentine's Day is just around the corner.

… and what's your favourite thing instore at the moment?
I don't have a favourite thing in the store, but I do enjoy buying and choosing different gift items. There is always a positive reaction with new items.

How long have you been working here? 12 months

Are you a big or small crew - how many of you working there? We have 5 staff members

What's the best part of your job? Meeting new people

What are your interests in life? Any hobbies, interests or mad obsessions? Running, reading and family time with my husband and four children.

So, do you think your shop or service helps make customers' lives easier? If so, tell us how: We could be selling our customers the winning lotto ticket!

Do you have local customers you know by name, or like to have a chat with? We all get to know our customers and I enjoy interacting with everyone and having chats.

What is the funniest or most unusual request you've ever had from a customer? 'The winning lotto ticket please'

What do you think makes Secret Harbour Square a great community and/or good place to shop? Secret Harbour Square is unique as it has three grocery stores, plus there's all of the friendly specialty stores.

Name two things you like most about working at the centre? Everyone is friendly and meeting new people.

Do you have a fave time of year in the centre and if so why? Even though Christmas is a busy time of year, it is still my favourite time.