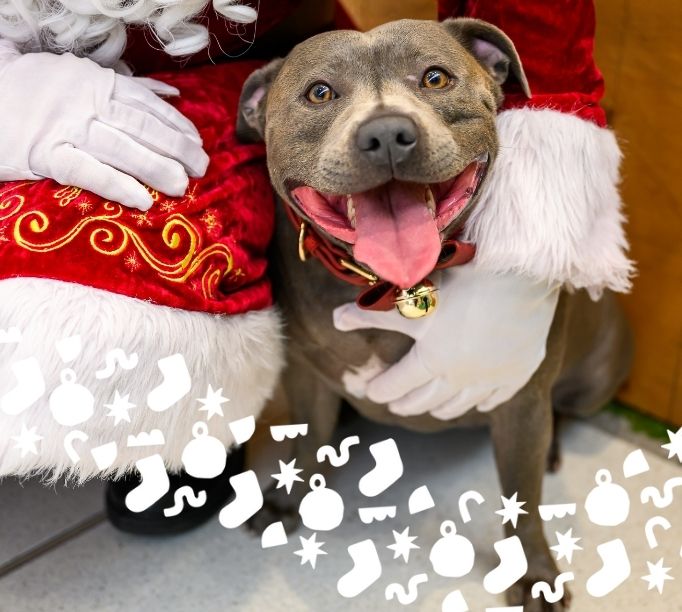 Pet Photography
10 December, 2023 at 2 40 PM-17 December, 2023 at 5 PM
Un-leash the spirit of Christmas!
Bring your furry friends in centre for a festive photo with Santa.
Date: 10 & 17 December
Time: 2:40pm - 5pm
Bookings open on the 27/11/ 2023 at 8am. Once open you can book your spot here
Online bookings are essential, and sessions book out quickly.
Please note, there will be no walk-ins available.
All pets who visit Santa will be given a Christmas gift!
Please also note that when you book a photo online for you and your pet, you are automatically opting in to the below terms and conditions:
•Owner/s must be responsible for their pet at all times.
•Owner/s must bring waste disposal bags for their pet's use if required. Please note that waste is prohibited from being placed in bins inside the centre.
•In the event that any animal exhibits aggressive behaviour, we will ask that they are removed from the centre.
•Owner/s must wait at the designated entrance, outside of the centre, prior to your allocated booking time. At the time of your booking, a staff member will meet you at the designated entrance and escort you to the Santa photography set. Pets must be brought into the centre on a lead or in a cage.
•Every endeavour will be made to adhere to your booking time, however in the event that another photography session is being completed, we appreciate your patience while the current pet photography session is finishing up.
Which pets are allowed?
•Most pets are welcome however limited to dogs, cats and rabbits.
•Centre management may, at their discretion, remove any animals from the centre.